When it comes to sports, 2021 was an important year for Pakistan
When it comes to sports, 2021 was an important year for Pakistan. From cricket to the Olympics, Pakistani athletes delivered awe-inspiring performances and came rather close to winning big.
Despite the unknowns and the uncertainties during the coronavirus pandemic, there were moments of triumph, tears and a major comeback that will be remembered for a long time.
In no particular order, here some of the most memorable moments from the sports arena this year:
A cricket victory over India
Let's talk about that cricket win over India. How can we not!
Pakistan began their T20 World Cup campaign in style, cruising to a 10-wicket victory over arch-rivals India. Left-arm fast bowler Shaheen Afridi put India on the backfoot by dismissing Indian players Rohit Sharma and Kannur Lokesh Rahul, in two successive overs, with deliveries, many argue, were unplayable to begin with.
That day, Pakistan chased India's modest 152-run target without losing a single wicket, as openers Mohammad Rizwan and skipper Babar Azam smashed the Indian bowlers for boundaries left, right and centre.
As expected, the electrifying match brought the two countries closer. Indian skipper Kohli embraced Rizwan at the end of the match, a gesture that was widely appreciated by fans on both sides of the border.
Weightlifting at Tokyo Olympics — so close
Talha Talib is another athlete that stood out this year, gaining international fame overnight after almost bagging Pakistan's maiden weightlifting Olympic gold medal.
Competing in the 67kg men's weightlifting contest, Talib was on top of the race for a while before being surpassed by athletes from China, Colombia, and Italy in the final attempts.
However, the entire nation saluted the young man's grit for making it this far, competing at the international level after starting out from a makeshift gym in the courtyard of a school in Gujranwala, with little help from the state.
Talib's stellar performance at the Tokyo Olympics highlighted the plight of sports athletes in Pakistan and how they are neglected by the country's sports bodies.
Arshad Nadeem wins hearts with track-and-field performance
Before the Tokyo Olympics were over, another Pakistani star was born: track-and-field athlete Arshad Nadeem, who came close to winning a medal for Pakistan in the javelin throw competition.
With the entire nation watching, Nadeem competed in the javelin throw competition but, like Talha Talib before him, was unable to bag a medal for Pakistan. He finished fifth in the contest while India's Neeraj Chopra took home the gold.
Nadeem's performance had the same effect on the nation as Talib's had — it triggered calls for Pakistan to do more for its athletes and end the cycle of neglect.
New Zealand pulls out of tour
There were some rather frustrating moments for sports fans this year too.
On September 17, the New Zealand cricket team made an unprecedented move when it decided to cancel its tour of Pakistan, just minutes before the toss of the first ODI of the series was to take place in Rawalpindi.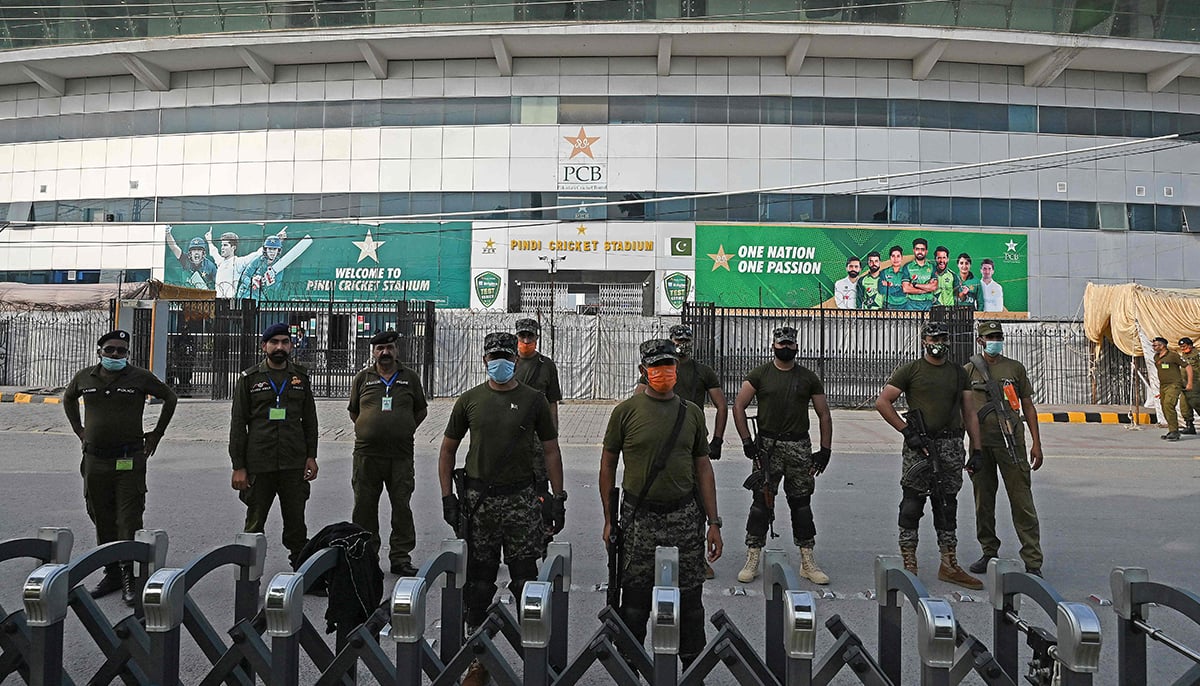 New Zealand cited security concerns, and despite reassurances from the highest level including Pakistan's prime minister, the Black Caps were adamant on leaving the country.
The pullout infuriated Pakistan and sparked fears among fans.
The Shoaib Akhtar-Nauman Niaz spat
The Shoaib Akhtar-Nauman Niaz spat was one of the most talked-about controversies of the year.
An unwanted drama occurred during the PTV Sports show "Game on Hai" when former Pakistan fast bowler Shoaib Akhtar and cricket analyst Dr Nauman Niaz had a verbal show down on live television.
The spat had far-reaching consequences when Akhtar got up from the show midway, unclipped his microphone, and resigned on-air. Fans of the Rawalpindi Express lashed out at Niaz, calling on him to apologise for insulting a national star on TV.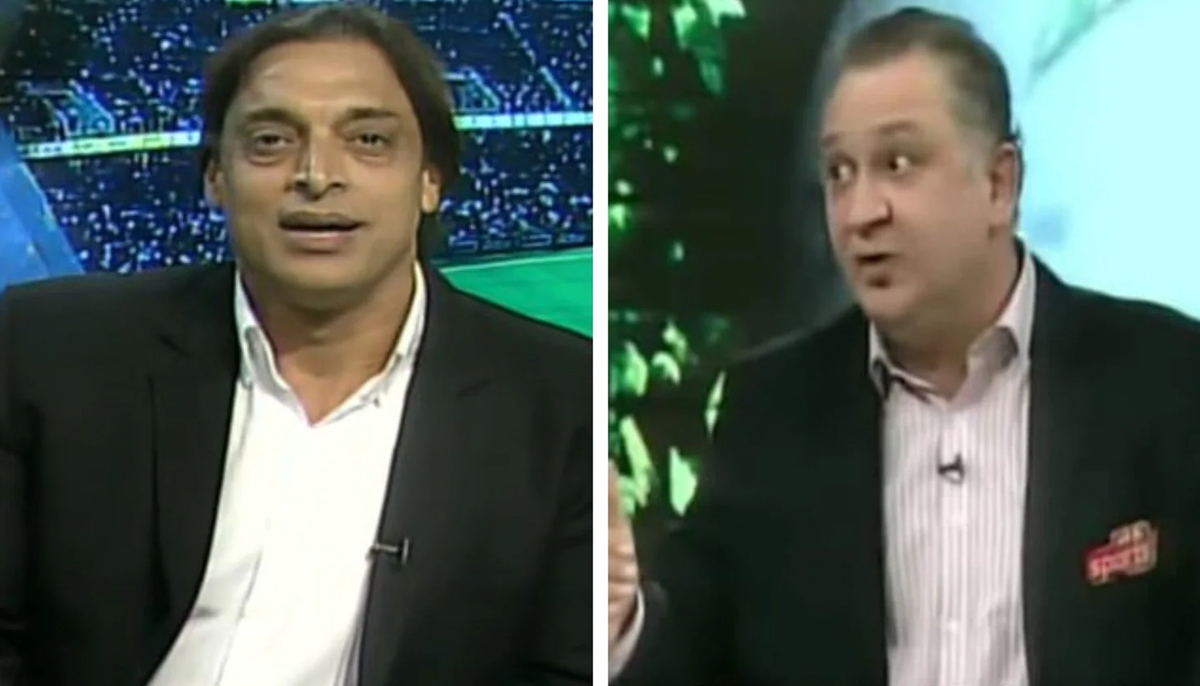 An inquiry committee was formed, and based on its initial findings, PTV took both personalities off-air. Bitter statements from both sides followed for a couple of weeks before Niaz apologised during an interview.
A couple of weeks later, the two reconciled when Minister for Information Fawad Chaudhry mediated and helped the pair resolve their issues.
Babar Azam dethrones Virat Kohli
It wouldn't be wrong to say that 2021 belonged to Pakistan captain Babar Azam. The all-format captain of the Men in Green struck a plethora of centuries and half-centuries throughout the year to cement his place as one of the best batters in the world today.
Babar's consistency enabled him to dethrone former Indian captain Virat Kohli from the number 1 spot in the Men's worldwide ODI batter's rankings.
If that wasn't enough, the Pakistani captain went on to claim the top spot for the Men's T20 batting rankings worldwide, dethroning Dawid Malan. After a poor showing against Bangladesh and the West Indies, Azam lost his number one spot again to Malan.
However, cricket analysts have praised Babar Azam's role as a captain in the squad. After an impressive T20 World Cup campaign in the UAE where Pakistan narrowly lost to Australia in the semi-final, Pakistan white-washed Bangladesh in the T20 and Test series.